Control Panel

Change Forum width
on my screen if there is any text in the widgets with more then one line in it moves the box down and the background don't fit right.
Calender widget its a really bad mess and don't have the same background as the others
my screen resolution is 1366 X 768 
FIXED!!

Also can I have the buttons moved up a little on some of the widgets

as you can see there is No gap under it and i think it would look better if it had say a small gap

FIXED
Last edited by Admin on Fri May 20, 2016 6:22 pm; edited 2 times in total
FIXED!!
also for some reason i have also lost the text here
Posts and topic's in the columns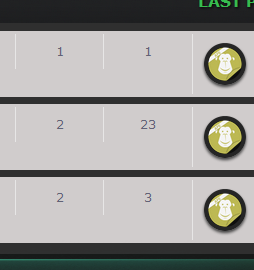 @LuffyGR
can you Please fix this one for me
i have fixed the buttons ones on the last thread
@Admin
i made some modifications to the Who is Online? widget and i think now it looks better! (???)
Well, my opinion doesn't matter. You guys can add whatever features you'd like after the theme is completed. I'm so busy trying to focus on the board, itself, so I can't really focus on features, right now. I'm currently working on buttons and icons for the board.
Hi
@LuffyGR
after some time thinking about this i have staff border I'm going to get Leah to make some sort of staff Tag on the side of the staff posts and not have a staff color border

but thanks anyway

yes the online widget dose look a little better thanks but I'm still seeing the double text in the widgets and its still messing up the background and i hate it not looking right

---
Permissions in this forum:
You
cannot
reply to topics in this forum